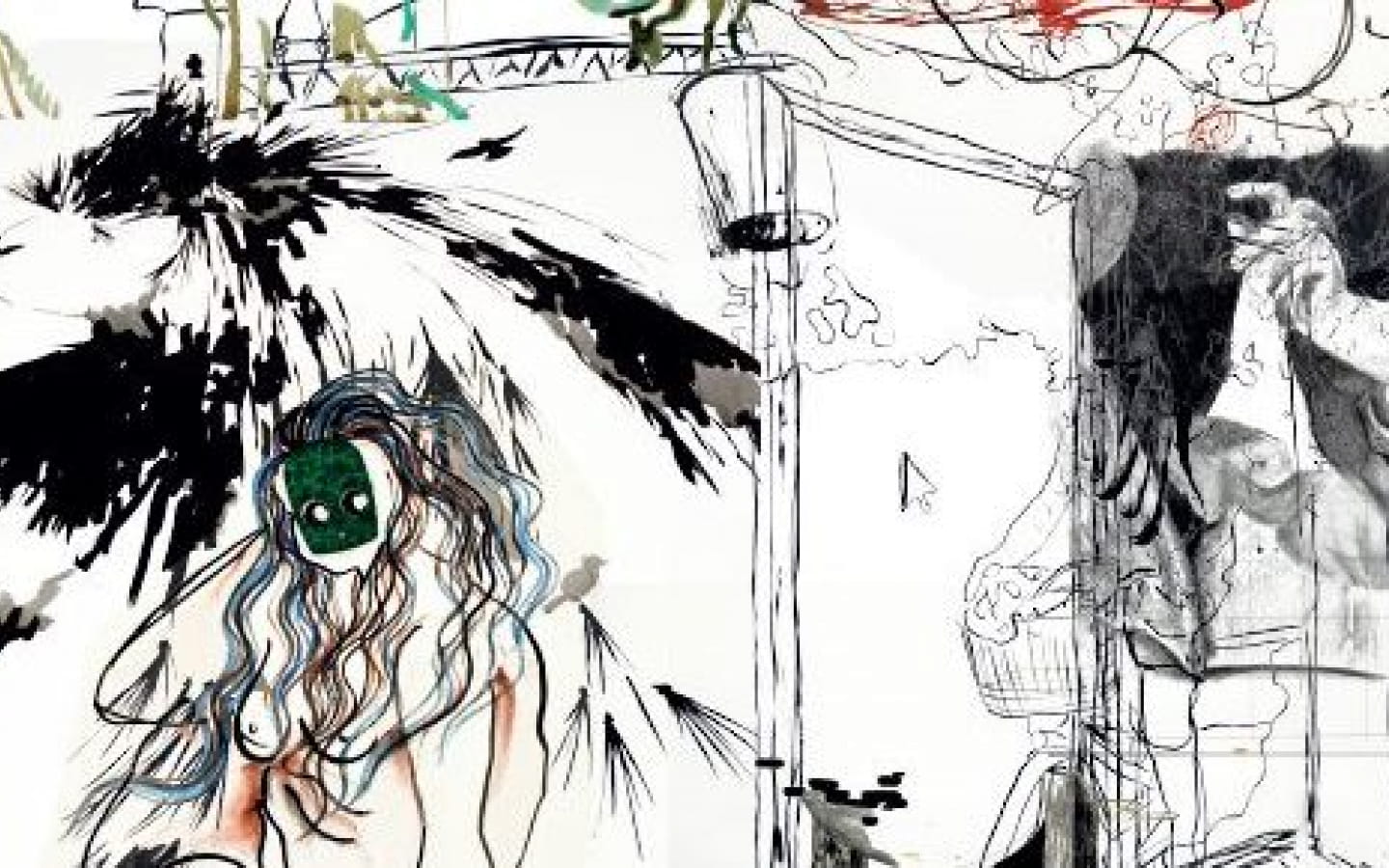 -
The exhibition is the result of a meeting between students from the Besançon Higher Institute of Fine Arts and the collections of the Museum of Fine Arts and Archaeology, in particular those of graphic arts.

From these young artists emerge an almost innocent approach to the world around us, a freshness in the practice of their art, a form of "adolescence" in the face of the gaze of others, according to the curator. Free and wandering, they have only their creativity and their pencils to give birth, within the immense exhibition room of the museum, to a panorama of what can be done in art school, of what can be taught (the passage from 2D to 3D, large formats, the different activations - filming the drawing, animating it, performing it etc.). The exhibition has been designed to be activated during performances or dialogues between ancient art and contemporary practice.

The exhibition thus has educational ambitions, through its workshop format, the practical application of knowledge and creation. But it also has professional ambitions, since the scenography has been entrusted to a former student, Juliette Buschini, and the exhibition in the form of a Workshop proposed to former students. The various meetings with professionals have brought a dynamic to the project, and the public presentations and conferences scheduled will allow each of them to present, express themselves, and convince of the validity of their intention
of their intention.
Exposition « Infiniment » Musée des Beaux-Arts et d'Archéologie de Besançon1 Place de la Révolution25000 BESANCON
Brochures edited by Montagnes du Jura